Refrigerator Magnets for Chiropractors
Refrigerator Magnets are permanent way for the chiropractors to prominently remind clients and patients about the services. Choosing the right image or a template is a great way to select which fridge magnet is going to be seen daily. The 2″ x 3.5″ business card sized magnet is the most popular size for the best give away promotional product you can give your visitors. List your phone number, location, ask for a referral or put in a motivational saying or a picture on that magnet. Give your patients a reason to hold on to the extra strong magnet and to put it on their refrigerator. Our sites offers a great variety of refrigerator magnets for chiropractors, so please spend some time finding the right template for yourself.
Our magnets are thick, laminated and have a great holding power. Click the button below to pick from our templates or to upload your own business card.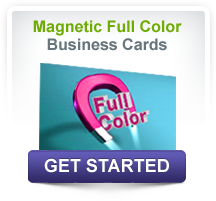 Looking for more than just magnetic business cards?
We also offer regular business cards, postcards, letterheads and more.
Choose from thousands of great looking templates and background images to start your design. Use our easy to use design studio to position the text on your chiropractor themed image or a template. Add your own graphics, logos or design the second side with pre-made templates for appointments or reminders. If you are looking for additional matching products that go well with refrigerator magnets, chose popular postcard size of 4″x6″ which is great for mailing or to be used as a thank you card. Many chiropractors also end up ordering letterheads that they use as receipts or for writing reports or to use as notepad. There are many more products for you to explore, so if the chiropractic magnets are just the beginning of what you are looking for, you can see more products by clicking of the three buttons below.