Chiropractic Business Card Magnets
Amaze and show your professionalism to your clients with a professionally designed and and manufactured chiropractic business card magnets. Create matching chiropractic letterhead and envelopes for your chiropractic location to show case your clinic's mature and established location. All of our chiropractic business card magnets are thick, laminated and strong-holding, so your brand will be front and center on your client's refrigerator.
We have over 500,000 great images that you can use for your chiropractic practice on your magnets, and once you find the right design you can use it in other instances such as your website or letterhead or a postcard.
No RISK! All customization and design of the artwork for your chiropractic business card magnets is absolutely FREE. Spend as much time as you want looking through our designs and templates until you find just the right image.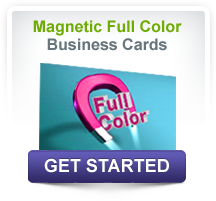 CUSTOMIZE YOUR DESIGN
Add your background logo, modify colors, fonts and even text. Choose from our predesigned text based templates or move the text fields where you feel it would display your information best. Our graphic artists took time designing the best chiropractic business card templates, but it is up to you to put the final finishing touches for your clinic. If you would like to share your design with others, just send them a link and call them. Both of you can co design the same order at the same time. Yes… it is that easy, you and your friend can design the same chiropractic business card magnet at the same time..
Full Color Magnet Sample pricing.
| | | |
| --- | --- | --- |
| Quantity | Unit Price | Price |
| 500 | $ 0.58 | $ 287.50 |
| 1000 | $ 0.52 | $ 517.50 |
| 1500 | $ 0.46 | $ 690.00 |
| 2000 | $ 0.45 | $ 897.00 |
Looking form more than just chiropractic business card magnets?